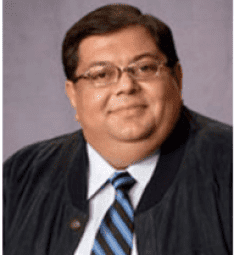 Greeting of the President of the Department and Dean of the School
Welcome to the Department of Agriculture of the University of Ioannina in Arta. An agronomist means the person who hurts the earth, who practices a science that includes life in all its dimensions, which is why your future is bright. Under the current difficult conditions, Agriculture is the cornerstone of any country's recovery and the strong push of science in production, agri-food, processing and food. We welcome you as a family that supports our real home – the planet, with plants, animals and the environment.
The Department of Agriculture of the University of Ioannina in Arta is the ideal destination.
Because you will be trained with a modern curriculum, in the most emblematic companies of the agri-food sector of the country, gaining valuable experience for animal and plant production.
Because the knowledge that you will assimilate will not be formal, but will make you capable of shaping the future of your science and life.
Why during your studies, you will have the opportunity to work on original research projects, to participate in international conferences, and if you want, to continue in postgraduate studies, and why not, to prepare your doctoral dissertation. The pursuit of knowledge has no limits. You decide how far you will go!
Live your student life in Arta – a city with warm, friendly and kind people, in the Department of Agriculture – a department of international prestige, as it collaborates with Universities and businesses on four Continents.
In the Department of Agriculture in Arta you will transform your own life, you will shape your character, you will become richer in knowledge and emotions, so that science becomes the ladder of success for you, production and society!
Department of Agriculture, University of Ioannina, Arta Campus.
The ideal education in the ideal city. Welcome!
Anastasios Tsinas,
Professor